Posted on
---
General
Leadership
Every year we gather a list of books that we feel provoke new ideas, challenge existing paradigms, and expand our thinking. Below you will find the list of what we are reading in 2018. Take a look and see what jumps out at you!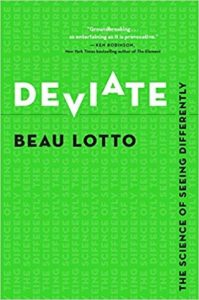 Perception is the foundation of human experience, but few of us understand why we see what we do, much less how. By revealing the startling truths about the brain and its perceptions, Beau Lotto shows that the next big innovation is not a new technology: it is a new way of seeing. Learn More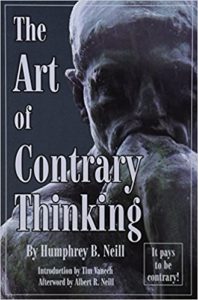 When everybody thinks alike, Everyone is likely to be wrong.
The ten words quoted above are, according to Humphrey B. Neill, a potent factor behind the economic booms and busts that blight our civilization.
In The Art of Contrary Thinking, you will find the answer to a question increasingly asked by persons of affairs and influence: Contrary Opinion-what is it?. . .What will it do for me? Learn More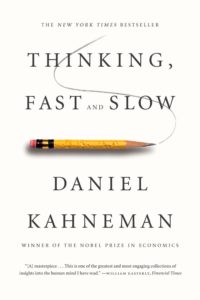 In the international bestseller, Thinking, Fast and Slow, Daniel Kahneman, the renowned psychologist and winner of the Nobel Prize in Economics, takes us on a groundbreaking tour of the mind and explains the two systems that drive the way we think. System 1 is fast, intuitive, and emotional; System 2 is slower, more deliberative, and more logical. The impact of overconfidence on corporate strategies, the difficulties of predicting what will make us happy in the future, the profound effect of cognitive biases on everything from playing the stock market to planning our next vacation―each of these can be understood only by knowing how the two systems shape our judgments and decisions.
Engaging the reader in a lively conversation about how we think, Kahneman reveals where we can and cannot trust our intuitions and how we can tap into the benefits of slow thinking. He offers practical and enlightening insights into how choices are made in both our business and our personal lives―and how we can use different techniques to guard against the mental glitches that often get us into trouble.  Learn More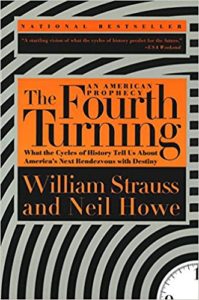 With startling originality, The Fourth Turning illuminates the past, explains the present, and reimagines the future. Most remarkably, it offers an utterly persuasive prophecy about a new American era that will begin just after the millennium.
William Strauss and Neil Howe base this vision on a provocative new theory of American history. The authors look back five hundred years and uncover a distinct pattern: Modern history moves in cycles, each one lasting about the length of a long human life, each composed of four eras–or "turnings"–that last about twenty years and that always arrive in the same order. They draw vivid portraits of all the modern generations. Placed in the context of history's long rhythms, the persona and role of each generation become clear–as does the inevitability of the coming Crisis.
Whatever your stage of life, The Fourth Turning offers bold predictions about how all of us can prepare, individually and collectively, for America's next rendezvous with destiny. Learn More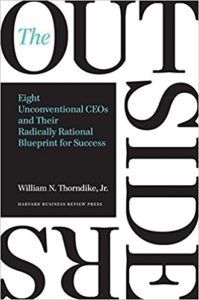 What makes a successful CEO? What is the hallmark of exceptional CEO performance? Quite simply, it is the returns for the shareholders of that company over the long term.
In this refreshing, counterintuitive book, author Will Thorndike brings to bear the analytical wisdom of a successful career in investing, closely evaluating the performance of companies and their leaders. You will meet eight individualistic CEOs whose firms' average returns outperformed the S&P 500 by a factor of twenty—in other words, an investment of $10,000 with each of these CEOs, on average, would have been worth over $1.5 million twenty-five years later. You may not know all their names, but you will recognize their companies: General Cinema, Ralston Purina, The Washington Post Company, Berkshire Hathaway, General Dynamics, Capital Cities Broadcasting, TCI, and Teledyne. You'll learn the traits and methods—striking for their consistency and relentless rationality—that helped these unique leaders achieve such exceptional performance.
Drawing on years of research and experience, Thorndike tells eye-opening stories, extracting lessons and revealing a compelling alternative model for anyone interested in leading a company or investing in one—and reaping extraordinary returns. Learn More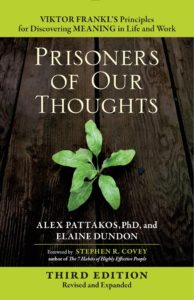 World-renowned psychiatrist Viktor Frankl's Man's Search for Meaning is one of the most important books of modern times. Frankl's extraordinary personal story of finding meaning amid the horrors of the Nazi concentration camps has inspired millions. Frankl vividly showed that you always have the ultimate freedom to choose your attitude—you don't have to be a prisoner of your thoughts.
Dr. Alex Pattakos—who was urged by Frankl to write Prisoners of Our Thoughts—and Elaine Dundon, a personal and organizational innovation thought leader, show how Frankl's wisdom can help readers find meaning in every moment of their lives. Drawing on the entire body of Frankl's work, they identify seven "core principles" and demonstrate how they can be applied to everyday life and work.
This revised and expanded third edition features new stories, practical exercises, applications, and insights from the authors' new work in MEANINGology®. Three new chapters outline how we all can benefit by putting meaning at the core of our lives, work, and society. And a new chapter on Viktor Frankl's legacy illustrates how his work continues to influence so many around the world. Learn More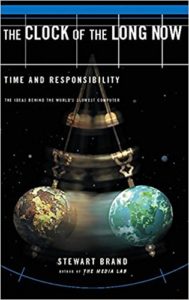 Using the designing and building of the Clock of the Long Now as a framework, this is a book about the practical use of long time perspective: how to get it, how to use it, how to keep it in and out of sight. Here are the central questions it inspires: How do we make long-term thinking automatic and common instead of difficult and rare? Discipline in thought allows freedom. One needs the space and reliability to predict continuity to have the confidence not to be afraid of revolutions. Taking the time to think of the future is more essential now than ever, as culture accelerates beyond its ability to be measured. Probable things are vastly outnumbered by countless near-impossible eventualities. Reality is statistically forced to be extraordinary; fiction is not allowed this freedom This is a potent book that combines the chronicling of fantastic technology with equally visionary philosophical inquiry. Learn More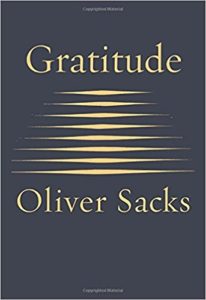 "My predominant feeling is one of gratitude. I have loved and been loved. I have been given much and I have given something in return. Above all, I have been a sentient being, a thinking animal, on this beautiful planet, and that in itself has been an enormous privilege and adventure."
—Oliver Sacks
No writer has succeeded in capturing the medical and human drama of illness as honestly and as eloquently as Oliver Sacks. During the last few months of his life, he wrote a set of essays in which he movingly explored his feelings about completing a life and coming to terms with his own death.
"It is the fate of every human being," Sacks writes, "to be a unique individual, to find his own path, to live his own life, to die his own death."
Together, these four essays form an ode to the uniqueness of each human being and to gratitude for the gift of life. Learn More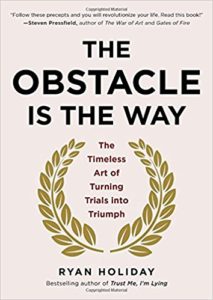 The book draws its inspiration from stoicism, the ancient Greek philosophy of enduring pain or adversity with perseverance and resilience. Stoics focus on the things they can control, let go of everything else, and turn every new obstacle into an opportunity to get better, stronger, tougher. As Marcus Aurelius put it nearly 2000 years ago: "The impediment to action advances action. What stands in the way becomes the way."
Ryan Holiday shows us how some of the most successful people in history—from John D. Rockefeller to Amelia Earhart to Ulysses S. Grant to Steve Jobs—have applied stoicism to overcome difficult or even impossible situations. Their embrace of these principles ultimately mattered more than their natural intelligence, talents, or luck.
If you're feeling frustrated, demoralized, or stuck in a rut, this book can help you turn your problems into your biggest advantages. And along the way it will inspire you with dozens of true stories of the greats from every age and era. Learn More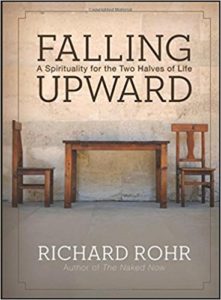 In Falling Upward, Fr. Richard Rohr seeks to help readers understand the tasks of the two halves of life and to show them that those who have fallen, failed, or "gone down" are the only ones who understand "up." Most of us tend to think of the second half of life as largely about getting old, dealing with health issues, and letting go of life, but the whole thesis of this book is exactly the opposite. What looks like falling down can largely be experienced as "falling upward." In fact, it is not a loss but somehow actually a gain, as we have all seen with elders who have come to their fullness.
This important book explores the counterintuitive message that we grow spiritually much more by doing wrong than by doing right–a fresh way of thinking about spirituality that grows throughout life. Learn More